Engine Repair in Humble, TX
You know that yellow light that looks like an "engine", or that light that says, "service engine soon" on the instrument cluster panel? We all have seen it flash at us, and it unnerves us. What is wrong with my car? There can be a multitude of reasons as to why the light appeared. But when should you have your check engine light checked? The short answer, anytime it turns on. That light is a warning to you. It is saying, hey driver, something is not quite right and needs evaluation.
That "light", when addressed, can extend the life of your truck or car. Lucky for you, here at Specialized Truck and Auto, we specialize in car and truck care. We will run a diagnostic report on that "check engine light" to see what caused it to turn on. We will then give you an estimate of the needed repair for you to approve in order to get you safely back out on the road in the quickest amount of time possible.
At Specialized Truck and Auto, we work on all types of vehicles as well as diesels (Cummins, Duramax, or Ford Power Stroke). Our technicians are trained and ASE certified to evaluate and repair any car system or function. When evaluating your "check engine light", we will abide by the vehicle manufacturer specifications to ensure that your truck or car is repaired correctly and safely.
When diagnosing the "check engine light", we are essentially performing an overall physical on your car or truck. The information retrieved shows not only what caused the light to appear, but also, any other issues your vehicle may be having. The "check engine light" can come on for a variety of reasons including a malfunctioning part, a worn out piece, suspension or tire issues, as well as leaks, overdue oil changes, overheating, or other engine trouble. But, don't worry or fret, any cause of the "check engine light" illumination can be repaired by our ASE trained mechanics.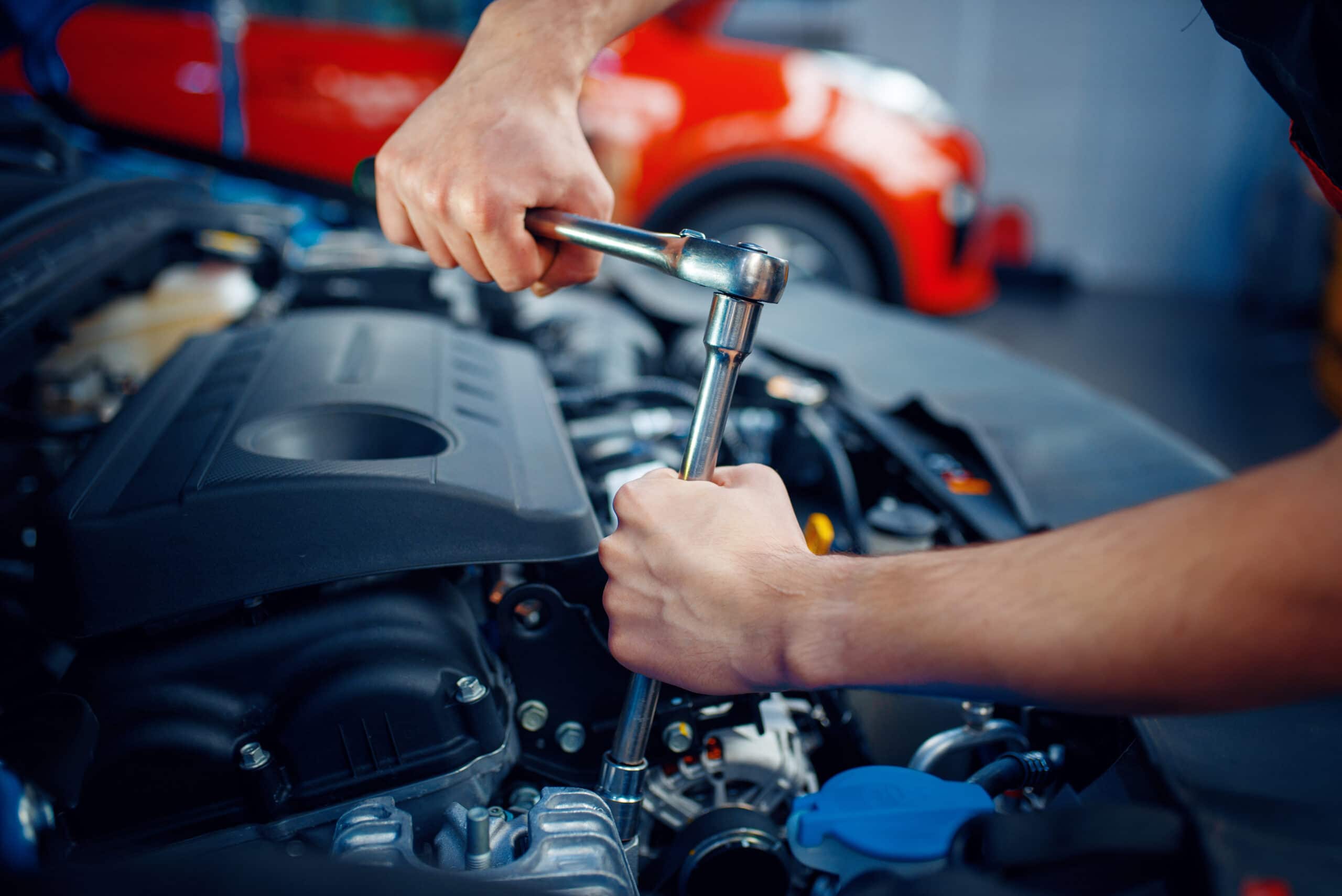 Once Specialized Truck and Auto technicians have discovered the malfunction, they immediately go to work looking for a fix. We will always call and communicate an estimate before performing the repair. We promise to communicate with throughout the repair process. Be assured that our technicians and mechanics will work to repair your auto in a timely manner with your safety being their number one priority.
Specialized Truck and Auto Service has the ability to diagnose and repair engines of all makes and models of cars and trucks that would encompass any concern that would arise from:
A check engine light
Coolant leak (overheating)
Misfire (running rough)
Emissions
Loss of power
Oil leak
Poor gas mileage
Exhaust leak
In the event that your gas or diesel engine may need replaced, Specialized Truck and Auto Service has the skill and technology to do so using several different options. We can replace your engine with a local remanufacturer or use a factory crate motor, all while giving the manufacturer's warranty on parts and labor.
Our repair work comes with a 12 month /12000-mile warranty. If you own a vehicle with a diesel engine, that is not a problem, Specialized Truck and Auto will provide an overall evaluation and provide any needed maintenance or repairs. We want to make sure we help you diagnose and correct what is wrong and assist you in preventing any further damage from occurring.
So the next time you see that dreaded "check engine light" turn on in your vehicle, don't despair. Specialized Truck and Auto Service are the engine repair experts for gas and diesel vehicles. We welcome a call from the Humble, Kingwood, Atascocita, Porter,and the Houston area. 281-883-8362.