Free Vehicle Health Inspection
OUR AUTO REPAIR SHOP SERVICES
WE SPECIALIZE IN KEEPING YOUR FORD POWER STROKE UP AND RUNNING​



SATISFACTION GUARANTEED – CALL FOR WARRANTY INFO – 281-883-8362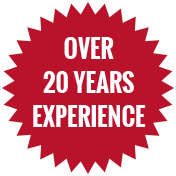 FAMILY OWNED TRUCK & AUTO REPAIR SHOP
Armed with proven expertise, a strong business sense, and a deep desire to serve others, Specialized Truck and Auto Mechanic Shop was founded in November 2009. With over 25 years of experience and advanced training in the industry, we have the proven skills for service you can trust. Want to learn more about us?
"Very happy with Kevin's service. I highly recommend his shop. He was patient and listened to all my concerns. He is trustworthy and will be my mechanic for all future needs. Thank you for your great service, sir!"
– Mary H.
"YOU HAVE TRIED ALL THE REST NOW TRY THE BEST! HONESTY IS PRICELESS IN THIS DAY AND AGE! STAND UP HONEST AND TRULY BLESSED HANDS! I PROMISE YOU WILL NOT REGRET YOUR EXPERIENCE!"
– Ralph D.
"I have been taking my truck to Kevin for many years. Kevin is honest and dependable. I don't take my vehicle anywhere else. I highly recommend him."
– Michael S.