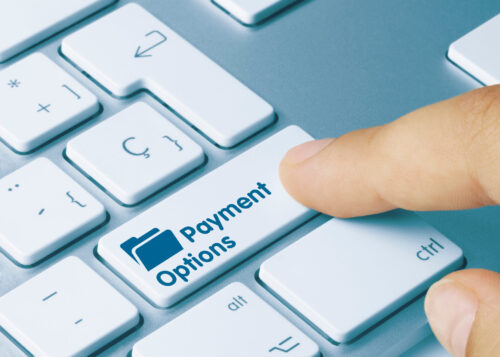 At Specialized Truck & Auto, we're committed to making your vehicle repairs, maintenance, and service as affordable as possible. However, we understand that the cost of car repairs can sometimes be a barrier, leading some people to delay necessary repairs. This can result in further damage, increased repair costs down the line, and potentially dangerous driving conditions. With this in mind, we have partnered with Synchrony Bank to offer financing solutions that make timely repairs more accessible to our customers.
Who Is Synchrony Bank?
Synchrony Bank is a reputable online banking institution, recognized for offering a variety of financial products, including savings accounts, money market accounts, and CDs. However, their standout products are their credit cards, as they are a significant source of credit for many retailers, ranging from small local businesses to large corporations such as Sam's Club.
Synchrony Bank's High Ranking
When it comes to choosing a credit card, excellent customer service is vital. Synchrony Bank has earned a reputation for top-tier customer service. Their credit cards, as noted in a Forbes Magazine review, are reliable and versatile. Their flagship product, the Synchrony Premier World Mastercard, offers all the benefits of a Mastercard, including identity theft monitoring, zero-liability protection, and no annual fee. They also have the Synchrony Plus World Mastercard and the Synchrony Preferred Mastercard, both of which have highly accessible rewards programs.
The Advantages of Synchrony for Merchants
While we can't speak for all merchants, we chose to partner with Synchrony Bank because they offer a perfect blend of versatility and reliability for our customers. They are renowned for their excellent customer service, and their representatives are helpful, knowledgeable, and adept at quickly addressing issues such as fraud or lost/stolen cards.
Synchrony Bank's Credit Requirements
While we do not make the final decision on credit applications, a credit score of 650 or higher should typically qualify you for a Synchrony card. However, the credit limit offered will depend on your income and current debt levels. In most cases, Synchrony should extend enough credit to cover the cost of your car repair, though your credit score may also affect the interest rate on your card.
Interest Rates and Annual Fees
We are occasionally allowed to run promotional offers, such as 0% introductory financing for a certain period or lower APR financing rates. After the promotional period ends, your interest rate will depend on your creditworthiness. Our Synchrony Bank store cards do not come with annual fees, allowing you to use them without worrying about surprise charges.
Impact on Your Credit Score
Getting a Synchrony store card may affect your credit score. While the inquiry could lower your score, an increase in your available credit could improve it. Also, if you don't think you'll pay off the balance before the promotional period ends, you should know that transferring the balance from a credit card to another 0% interest card may not be possible if your primary card is a Synchrony Mastercard.
Making Purchases with a Synchrony Card
In most cases, we can accept applications in our store and receive an immediate response, allowing you to make same-day purchases. If further investigation is needed before a decision can be made, we're happy to find a workaround to get you back on the road as quickly as possible. We can reverse charges on another card and apply them to your new Synchrony Card once your approval comes through.
Our partnership with Synchrony Bank is all about making things easier for our customers, ensuring you can afford necessary repairs without stressing over immediate payments.
So, don't let the fear of expenses hold you back from maintaining your vehicle's health and safety. With Synchrony Bank's excellent rates and customer service, they provide a credit solution that helps take care of your auto issues. Come visit us at Specialized Truck & Auto and explore the financing options available to you through Synchrony Bank. We are here to support you every step of the way, from diagnosis to financing to repair, ensuring your peace of mind on the road.